Webinar 1 | The digital and green transition's impact on the Global South and alternatives to extractivism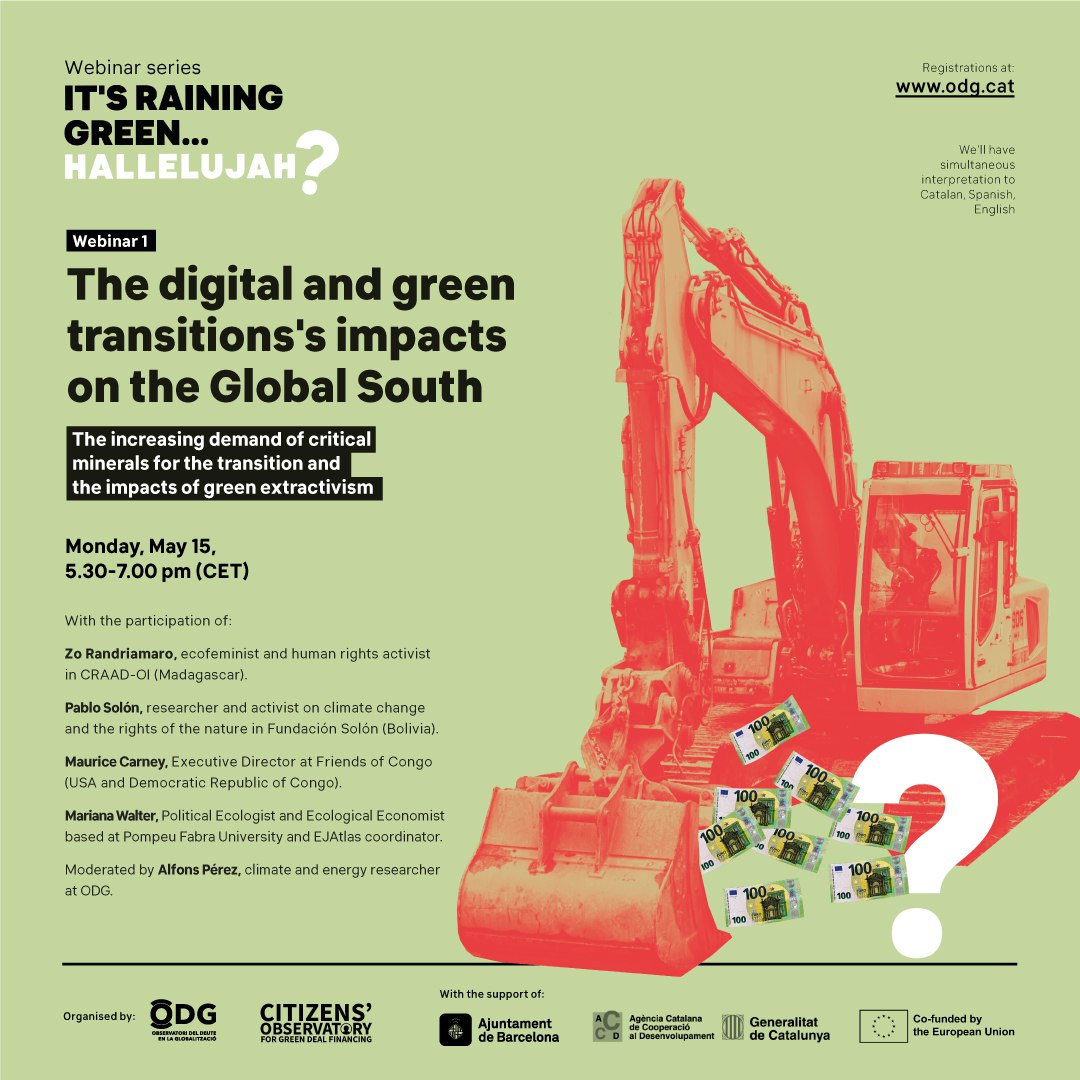 First webinar of the series "It's raining green, Hallellujah?", in which we will take a critical look at the green transition. We will talk about the impacts of the EU's green and digital transition for the territories of the Global South and we will explore alternatives to the prevailing extractivist model.
Resgistration link.
Participants:

Zo Randriamaro, ecofeminist activist and human rights defender with a broad and recognised expertise in gender issues and sociology of development. Sociologist by training and founder and coordinator of the Centre de Recherches et d'Appui pour les Alternatives de Développement – Océan Indien (CRAAD-OI), a pan-Africanist organisation based in Madagascar that supports communities affected by large-scale extractivist projects in the mining and agricultural sectors.
Pablo Solón, Bolivian researcher and activist at the Solon Foundation. Expert on Amazonia, climate change, water, rights of nature and systemic alternatives. He was part of the government led by Evo Morales with different responsibilities from 2006 to 2011. From 2009 to 2011 he was ambassador of the Plurinational State of Bolivia to the United Nations.
Maurice Carney, executive director at Friends of Congo. He has worked with Congolese society for 25 years in its strategy for peace, justice and human dignity. For decades, Maurice Carneu has made the case for dignity and the inclusion of Congolese society in civil society in its efforts to achieve peace, democracy, food sovereignty and climate justice. He is a consultant for political leaders in the US, Canada, Latin America, Africa and the UN, as well as for other NGOs and foundations.
Mariana Walter, Political Ecologist and Ecological Economist, member of the direction and coordination group of the Environmental Justice Atlas. Visiting postdoctoral researcher at Pompeu Fabra University. Her research addresses resource extraction conflicts in Latin America and the Americas.
Moderation by Alfons Pérez from ODG.
This webinar series are part of the project: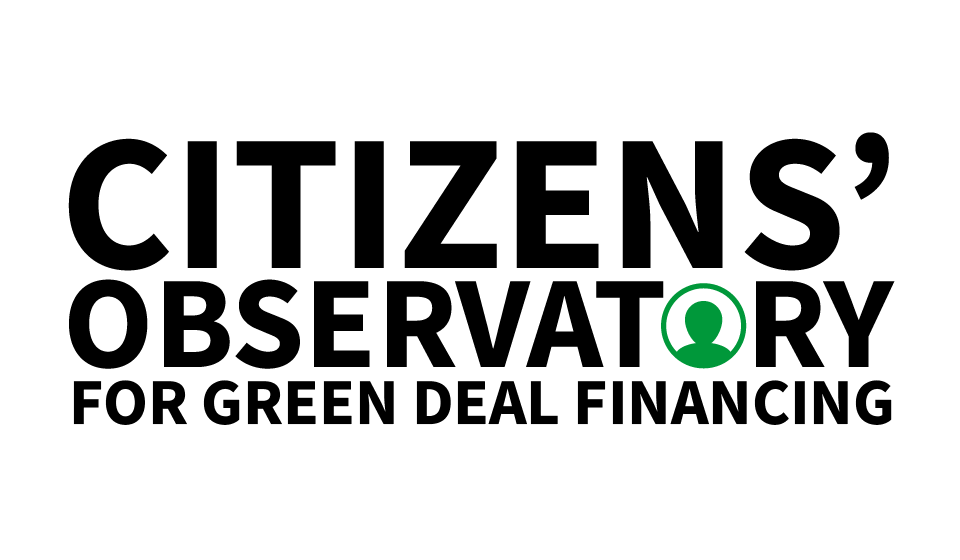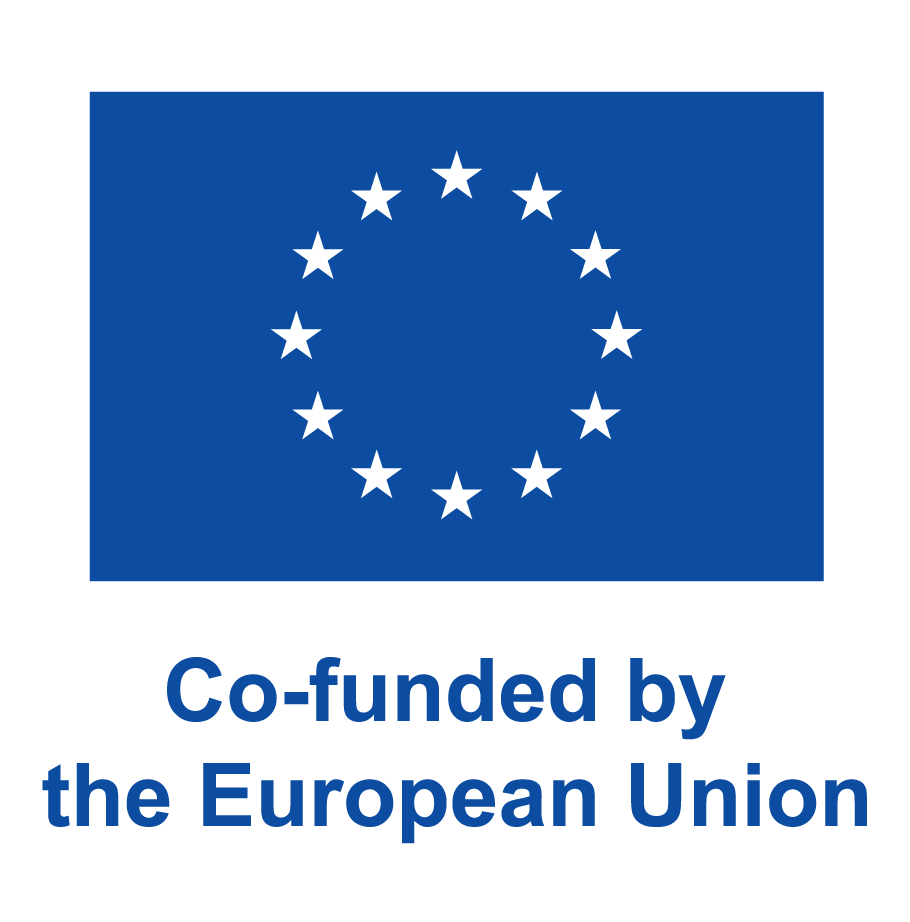 PLEASE NOTE: Funded by the European Union. Views and opinions expressed are however those of the Debt Observatory in Globalisation only and do not necessarily reflect those of the European Union or the European Education and Culture Executive Agency (EACEA). Neither the European Union nor EACEA can be held responsible for them.