Debate | Debt cancellation for the Global South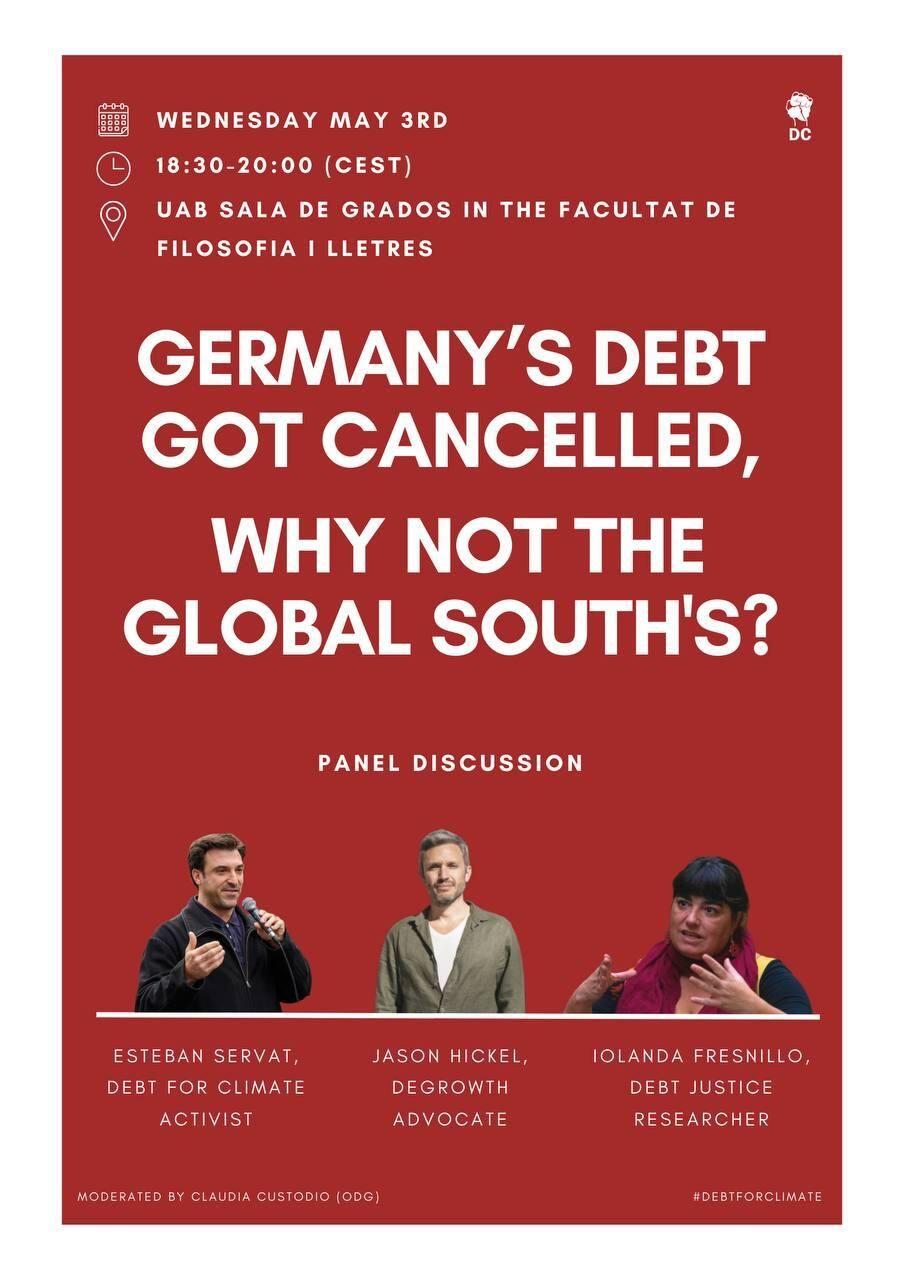 70 years ago, an agreement was signed in London to cancel Germany's debt. It was agreed that this was necessary for Germany to be able to prosper. However, demands for debt cancellation for the Global South have been denied for decades. How did we get there and what are the pathways towards unconditional debt cancellations for the Global South?
In this upcoming panel discussion we will discuss these questions together with Esteban Servat, Jason Hickel and Iolanda Fresnillo. The panel will be moderated by Clàudia Custodio.
Join us on Wednesday May 3rd from 18:30-20:00 (CEST) either in person (Barcelona, UAB: Sala de Grados in the Facultat de Filosofia i Lletres) or online here.