Como a Vale S.A. para que Mariana e Brumadinho não voltem a acontecer?
Coordenação e edição:: Observatori del Deute en la Globalització (ODG)
Autor: Alfons Pérez López
Local e data de publicação: Barcelona, septiembre 2020
Esta publicação é o resultado da colaboração entre o Movimento dos Atingidos e Atingidas por Barragens (MAB) e o Observatório da Dívida na Globalização (ODG), com o objetivo principal de analisar a influência da dimensão financeira na empresa Vale SA e suas consequências na atividade produtiva e na vida das trabalhadoras e das comunidades.
Vale, S.A. é a maior empresa multinacional de mineração do Brasil e é líder mundial em extração de ferro e a segunda em níquel. Também extrai manganês, cobre, carvão e produz pelotas de ferro, ferroligas e fertilizantes químicos. Está presente em 26 países e opera a partir de uma cadeia que integra mineração, logística e energia.
Vale S.A. está em uma fase de reconversão que a posicionará como seus concorrentes internacionais no setor extrativo. A fase de privatização, 1997-2017, foi o primeiro passo para transformá-la em uma empresa fora do controle do estado. Nesta segunda fase da financeirização, a empresa embarca no caminho de entrar nas disciplinas macropolíticas das instituições, instrumentos e mercados financeiros.
Em sua história recente, foi responsável por dois eventos trágicos: a ruptura de uma barragem com resíduos da mineração de ferro em Mariana, Minas Gerais (Brasil), em 25 de novembro de 2015, que causou 19 mortes, 15 pessoas desaparecidas e graves danos ambientais ao rio Doce e a ruptura, no dia 25 de janeiro de 2019, da barragem de Brumadinho, também em Minas Gerais, que resultou em mais 272 vítimas.
Nesse sentido, a parte central deste estudo consiste em analisar a possível influência do estágio de financeirização da empresa na proliferação de eventos como Mariana e Brumadinho. Também se estudam os impactos financeiros derivados do COVID-19, que já se traduzem nos resultados do primeiro trimestre e que podem comprometer a obrigação de reparação abrangente que a Vale deveria ter implantado após Mariana e Brumadinho, assim como a prevenção de novos casos.
De acordo com o MAB, até hoje, os danos causados às vítimas e às comunidades afetadas estão longe de serem cobertos, e não há garantias de que não haja novos rompimentos de barragens, como as de Macacos, Barão de Cocais e Ouro Preto.
Com o apoio de: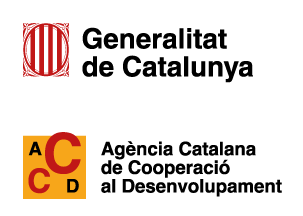 The contents of this document are the sole responsibility of the Observatori del Deute en la Globalització and do not necessarily reflect the opinion of its funders.