Webinar 3 | Is there room for care and feminisms in this transition?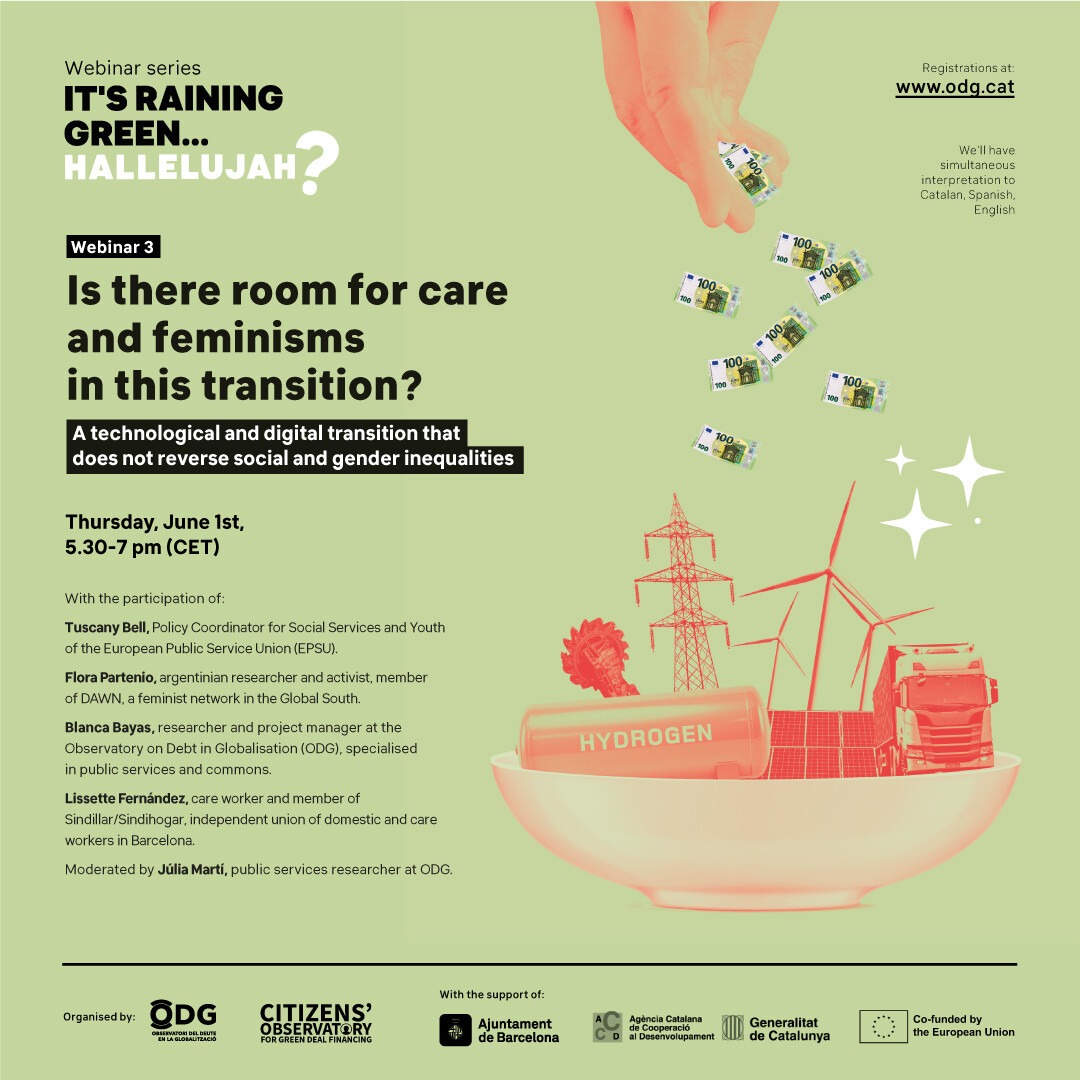 Third webinar of the series "It's raining green, Hallellujah?", in which we will take a critical look at the green transition. We will talk about how important are care and feminisms for the transition.

Participants:
Tuscany Bell, Policy Coordinator for Social Services and Youth of the European Public Service Union (EPSU).
Flora Partenio, argentinian researcher and activist, member of DAWN, a feminist network in the Global South.
Blanca Bayas, researcher and project manager at the Observatory on Debt in Globalisation (ODG), specialised in public services, and author of the report "PERTE: How public investments undermines ecofeminsit transition".
Lissette Fernández, care worker and member of Sindillar/Sindihogar, independent union of domestic and care workers in Barcelona.
Moderated by Júlia Martí, public services researcher at the Debt Observatory in Globalization.
This webinar series are part of the project: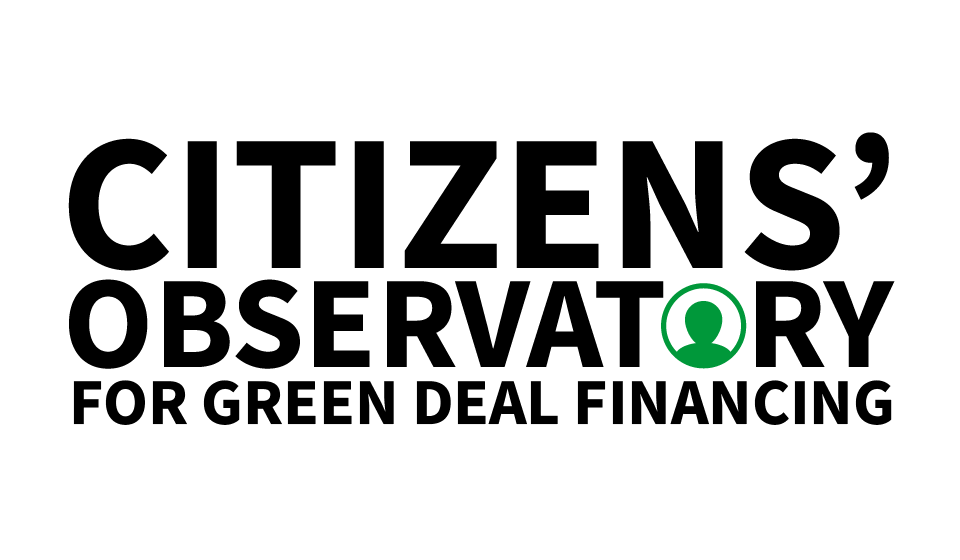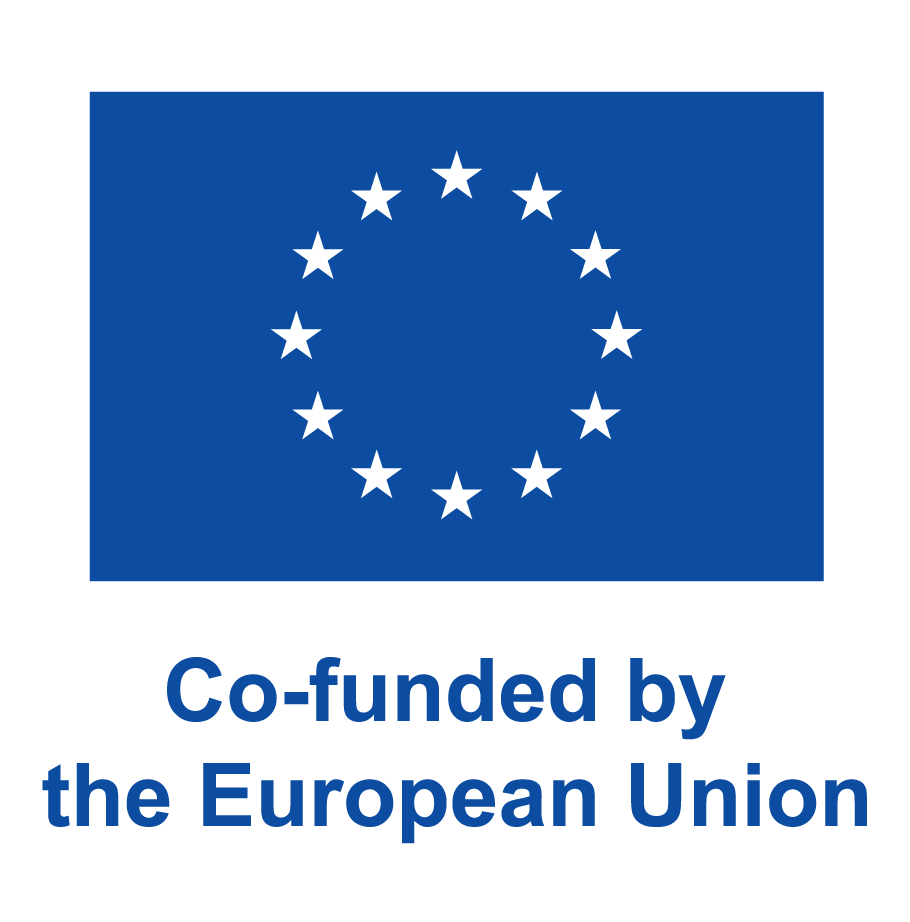 PLEASE NOTE: Funded by the European Union. Views and opinions expressed are however those of the Debt Observatory in Globalisation only and do not necessarily reflect those of the European Union or the European Education and Culture Executive Agency (EACEA). Neither the European Union nor EACEA can be held responsible for them